Student Ministry at First Christian Church Jonesboro
Our Student Ministry at FCCJ is named Pulse. Pulse exists to create Christ centered influencers that will impact their communities for huge Kingdom impacts. Everything is aimed at growing the Students biblical literacy so they can be equipped to be able to influence their communities.
Wednesday Nights
This is our main programing geared for students from 6-12th grade. It is a worship service for the students. We encourage the students to be as involved as they can and give them real life leadership opportunities. You can expect to hear worship songs, 20-30 min teaching from Student Minister, and a time to hang out. Pulse is at 6:45-8pm on Wednesday Nights.
Sunday Morning
Sunday morning is where we focus on building community through small groups. We believe that life happens in circle not rows. On Sundays you will see this being played out in small groups geared at growing the Students. This is a time where they can talk about what is going on in their life, pray for each other and build Kingdom relationships.
Social Media
To stay up to date on all things Pulse, find us on instagram: @pulse.fccj
Meet our Youth Minister
Jacob Moore joined the FCCJ leadership team in 2020 as the Youth Minister.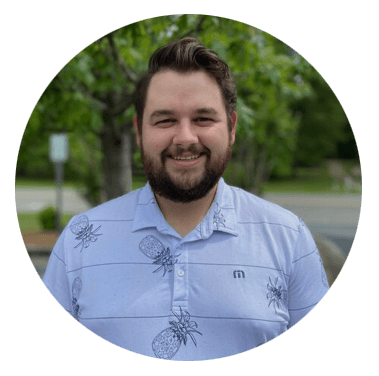 Got questions?
If you have further questions concerning our Student Ministry experience or visiting FCCJ with your students, simply click the button below and get in touch with us!